The January Sale at Marmalade features
25% discount on most items and a 10% discount on all Lamps
Some great bargains to be had including
vintage and hand painted furniture and decorative items.
Marmalade Furniture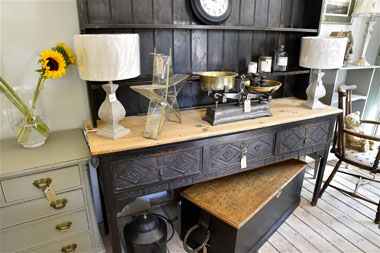 Marmalade is an independent, family-run shop specialising in reclaimed furniture and home accessories. We stock carefully selected items from shabby chic to gorgeous vintage, and use Autentico's range of stunning chalk paints and products to give forgotten furnishings a new lease of life. We have bases in Salisbury at Fisherton Mill and in Hungerford at Barr's Yard.
autentico
At Marmalade we use high quality chalk paint from Autentico. With a wide range of colours from subtle and traditional to bright and beautiful, Autentico chalk paint is formulated specifically for furniture and is versatile enough for a wide range of finishes and effects. Marmalade is an official Autentico stockist, and we can offer furniture painting classes to individuals or small groups. For more information please contact us.
---