Barrs Yard
Barrs Yard, Bath Road, Hungerford has, for the past 12 years, been the home of Garden Art Plus Ltd, one of the country's leading suppliers of antique and contemporary garden items.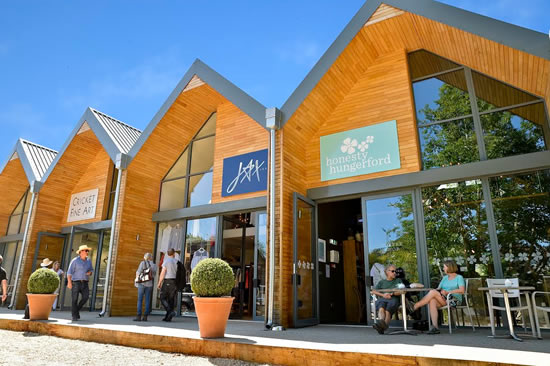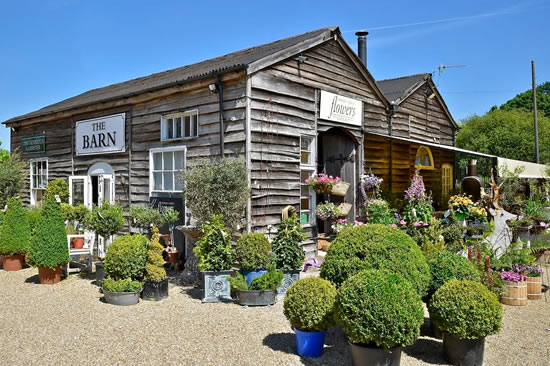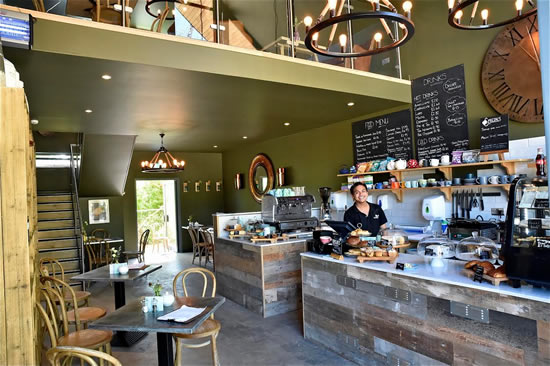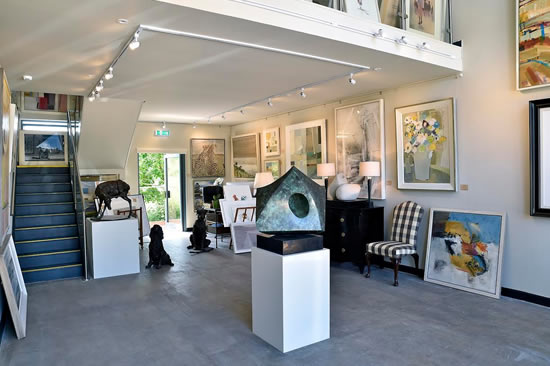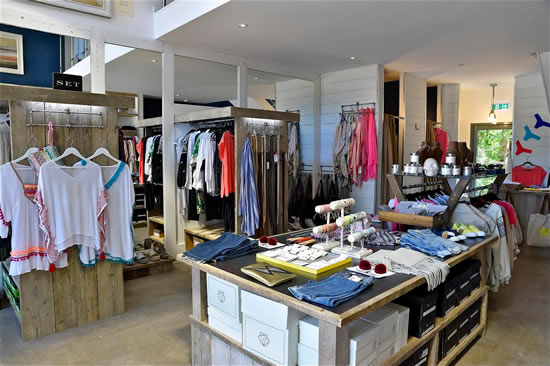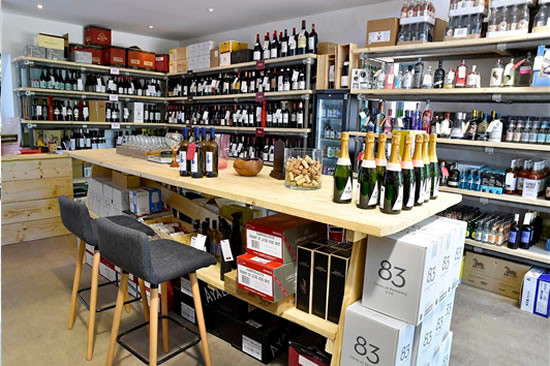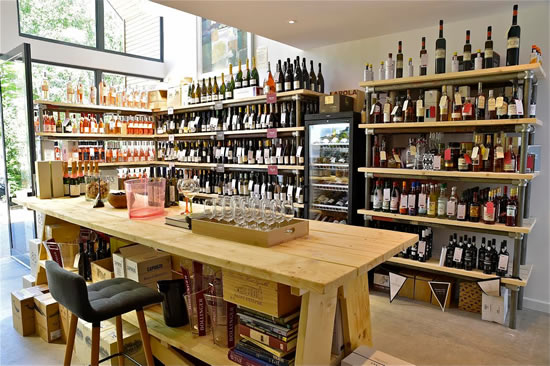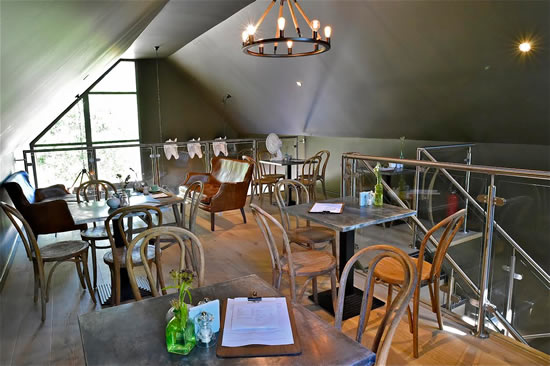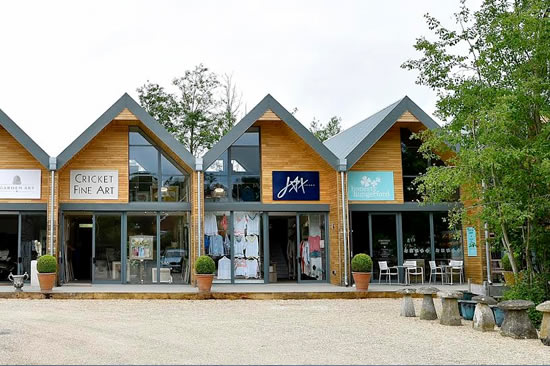 Run by husband and wife team Travers and Katie Nettleton, sthey have now opened their site to other like minded artisan businesses to create a collective group of companies supplying a range of products and services all with the same ethos of high end product quality.
The Barrs Yard Artisans Collective, brings together a number of independent businesses including a deli, wine shop, fashion boutique, gardening clothing brand and art gallery which all now reside alongside Garden Art Plus's own shop and sales yard creating a unique shopping and lifestyle destination just an hour away from London.
Travers Nettleton: "The concept behind The Barrs Yard Artisans Collective was to establish on one easily accessible site a collection of likeminded people who believe in producing the highest quality products and services and who collectively can benefit from each other and appeal to a wide variety of visitors to the yard."
Already proving to be a huge attraction for, both local and visitors from further afield, the collective businesses run a varied number of events each month ranging from wine tastings and cookery demonstrations through to art exhibitions and special sales evenings.
---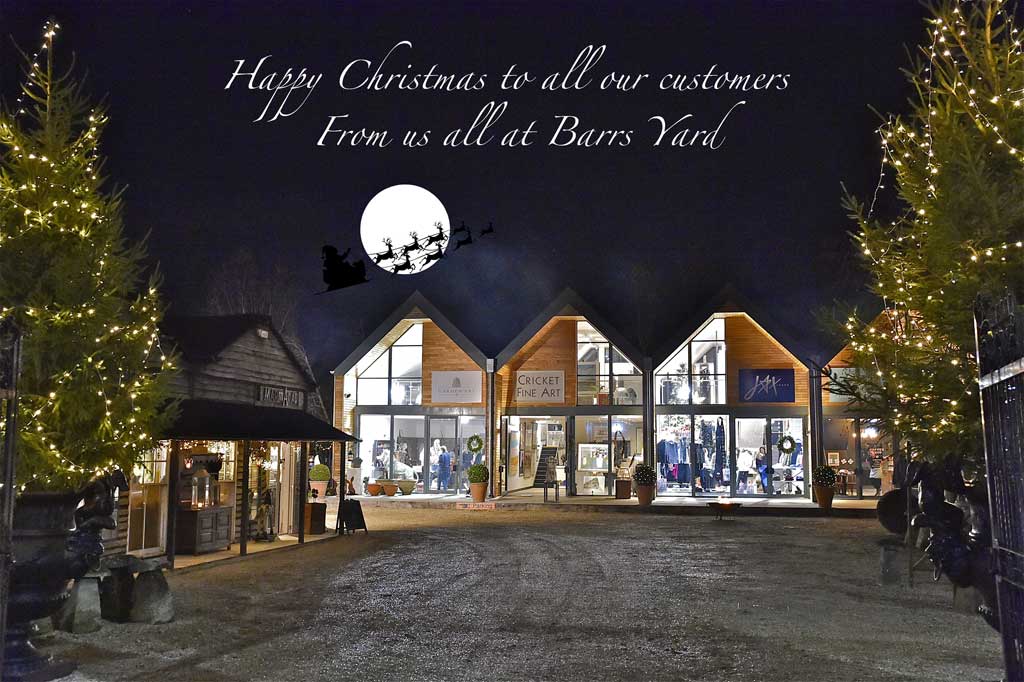 Welcome to the Barrs Yard Christmas newsletter we all hope you have a fantastic time full of festive cheer!
This month you will see that we have introduced a new look to our website and mailer with a new logo and brand design – we hope you like it!
Also, don't forget to join us on Friday December 1st for Christmas Drinks and some fantastic bargains and shopping ideas for presents on both Friday and Saturday 2nd December.
Please also note our Christmas and New Year Opening times:
We will close the yard on 24th December at 4pm opening again on December 28th , 29th and 30th .
For New Year we will be closed on January 1st and be open for business as usual on the 2nd .
Please note that some of us will be opening on different days which are highlighted below.
Throughout December we all have some great Christmas gift ideas for you to choose from as well as some exciting Pop-Ups arriving to join in our Christmas shopping event on Dec 1st & 2nd .
These include ...
MARNIE MOYLE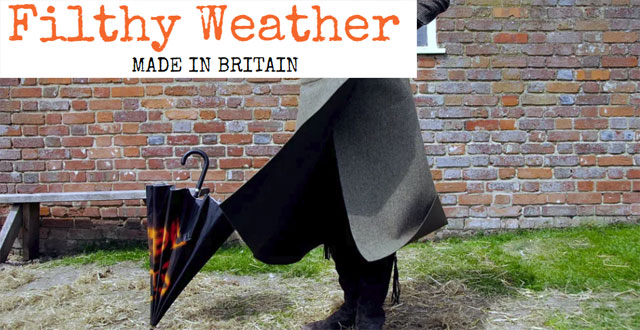 Marnie Moyle's pop-up shop will be with us until the 3 rd December Marnie, Ali and Patricia will all be in attendance at Barr's Yard with samples of their Tweed, Canvas, Reversible and Festival Rain Skirts, along with their pinafore aprons, luxurious 'Alice' scarves, and oak accessories – including shelves and coat hooks – make sure you pop in and see them!
Telephone:  01635 281786
e: marnie@greenoakfurniture.co.uk
JOSS LEATHER

On Friday 1 st Dec through to Saturday 2 nd – our Christmas shopping extravaganza - Joss Leather will be showcasing pieces from her bespoke range of quality leather articles for individual purchase, retailers and corporate clients.
All of Joss' leather is sourced in Italy and all her items, e.g. wallets, card holders, wash bags, cufflink boxes + trinket trays, are produced in Europe where each piece is made by skilled and specialist leather craftsmen. Joss has a profound respect for artisanship and wishes to ensure this craftsmanship is passed onto generations to come. 
Contact:  hello@jossleather.com
SAVERNAKE KNIVES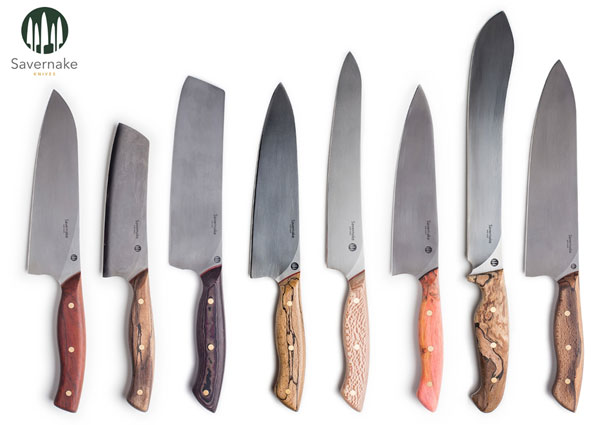 Returning to the Yard for our Christmas shopping night on December 1st are Savernake Knives bringing their revolutionary manufacturing design and technology to knife making. Using a combination of precision engineering and scrupulous hand finishing, they can make both customised and entirely tailor-made knives in a matter of weeks.
Working from an old calving barn near Marlborough, we are the only knife-makers who can make precisely the knife you want, not just an approximation. We create precisely tailored sets of knives and one-offs for the home and in addition supply a growing roster of Michelin star chefs with bespoke and unique knives.
WENDY LEWIS FLOWERS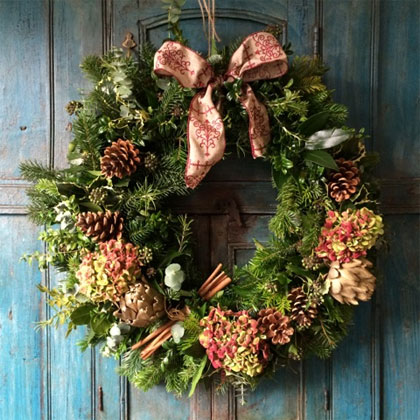 There are a few places left on Wendy's Wednesday wreath making course if you want to book do hurry before the last 4 places go!
If you want a wreath but don't feel up to making your own Wendy has some beautiful ones already made up in a range of sizes and designs – pre-ordering is strongly recommended as well as being very helpful for Wendy and her team.
There are also candles in a range of sizes from the Box Candle Company, some lovely baskets, including wine bottle carriers, (perfect for Christmas presents), Christmas Decorations from Nkuku and handwoven Christmas tree skirts.
Wendy Lewis Flowers
T: 07825 795340
wendy@wendylewisflowers.com wendylewisflowers.com
GARDEN ART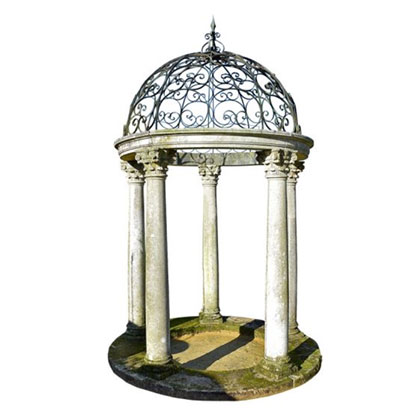 Rocking around this beautiful Rotunda could be just the thing this Christmas………
A rare and beautifully weathered limestone rotunda with a decorative domed roof
Diameter 206cmx H 310cm
JAX JEANS
JAX Jeans is stocking up for Christmas with stunning party outfits and snuggly warm cashmere and coats for both men and women! There are also lots of new gorgeous gifts for everyone, family, friend, teachers and godchildren so the Jax team are looking forward to seeing you all at the Christmas Drinks on Friday the 1st December which is always a fun evening with offers and discounts all day Saturday at the Mulled Cider and Mince Pie Christmas Shopping Event.
On December 9th they will be having fun mixing their JAX Jeans styling with GrapeSmith wine tasting as we style up the boys for Christmas in our brand new MENSWEAR department alongside the wonderful Wine Tasting Event at GrapeSmith just next door! The JAX Jeans team will be waiting to show you round and help you find the perfect jeans - smart or casual, shirts, cashmere jumpers, jackets, socks and more! We will also be on hand to help you find the perfect Christmas gifts for the ladies in your life be it wives, girlfriends, mothers, mother-in-laws, goddaughters and nieces, no problem AND there will be discounts when you shop from both events - what's not to love? Christmas shopping made oh so easy and enjoyable! We look forward to welcoming you then!
Jax's opening hours over the festive season will be as follows - please note that we will be CLOSED on Christmas Eve.
23rd December - Open as usual 10-530pm
Christmas Eve - Closed
Christmas Day - Closed
Boxing Day - Closed
27th December - Open as usual 10am - 530pm
Saturday 30th - Open 10- 530
Sunday 31 - Closed
Monday 1st - Closed
Tuesday 2nd - Closed
Wednesday 3rd Open 10am - 530pm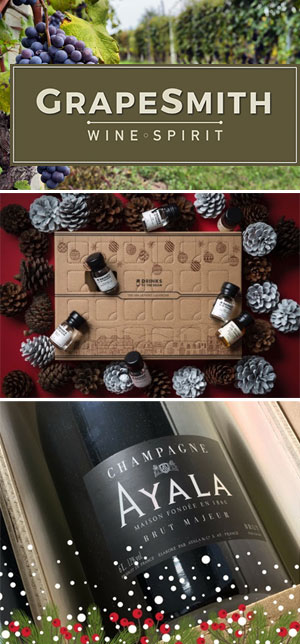 GRAPESMITH
As always lots going on at Grapesmith this month……………
On 9th Dec there's their Christmas Tasting – a top selection of the best Bordeaux alongside some great Christmas gifts, extra special wine, fizz and spirits to get you through the festive season. Neighbour Jax Jeans will also be getting into the Christmas spirit that night with a special men's shopping and styling day…………….. not to be missed!
If you're a Gin lover then there's only one Advent Calendar worth getting your mitts on this Christmas and it's this – Drinks by the Dram's Gin Advent Calendar.
Behind those doors are 24 unique and really fantastic artisan gins – ideal for Gin lovers or those just needing a little pep in their step on the three weeks leading up to Christmas!
Finally, if you're looking for a great Festive fizz then your search is over. Ayala is now part of the Bollinger Stable and the house pour at nearby Michelin-starred, The Woodspeen. The brand has undergone something of a contemporary makeover since the Bollinger takeover in 2005 but it's actually one of the original 26 Grand Marques Champagne houses, dating back to 1860. It's heyday was the 20s and 30s when it was the fashionable drink of choice. Today the Champagne is dry, elegant and very fresh - perfect for parties!
£34 A BOTTLE, £25 WHEN YOU BUY 6.
To order or get more information on all Grapesmith's Christmas offers email: barnaby@grapesmith.co.uk

HONESTY
Over the festive period Honesty Hungerford will be closed on 25/26/27 Dec and 1st Jan, otherwise open as usual and of course we'll be open all through the day on 1st Dec and during the Christmas shopping night so come along and taste our Cake of the Month which surprise, surprise is Christmas cake!!
The Bread of the Month for December is Muesli Stangen - healthy and tasty, it's made from rye, wholemeal and spelt flours - a great breakfast alternative to fattier options as it contains no sugar and is high in fibre.
Our special festive cakes and breads will be available throughout the month and we have some great gift ideas in the shape of cranberry sauce and other Christmas goodies. As always, their selection of warming drinks and food will keep the December chill at bay whilst your busy shopping here at Barrs Yard!
MARMALADE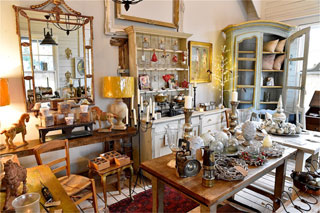 The Marmalade shop is growing in both size and in the amount of stock now on display – some great Christmas gift ideas for the home as well as smaller items for a sparkling Christmas.
CRICKET FINE ART
Cricket Fine Art is the place to shop for artistic gifts this Christmas with work from both local, national and internationally renowned artists, with lots of exciting new works in their new exhibition opening on Friday, 1st December 6-8pm. Prices range from £500 onwards.
Please do come and visit, we are always happy for clients to take paintings to try out.
For more information contact the Cricket team on: Email: info@cricketfinearthungerford.co.uk
Telephone: 01488 647351
Out of Hours: 07778 568367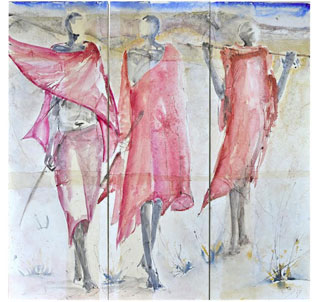 Christine Seifert
Maasai Triptych
Watercolour on Paper laid on to Canvas
150 x 150cms
£4,900
Netta Carey
Goes Around, Comes Around
Oil on Canvas
61 x 91cms
£ 3,400