Barrs Yard
Barrs Yard is open 7 days a week, Mon- Sat 9-5pm.  Sunday opening 10-4pm.
Barrs Yard, Bath Road, Hungerford has, for the past 12 years, been the home of Garden Art Plus Ltd, one of the country's leading suppliers of antique and contemporary garden items.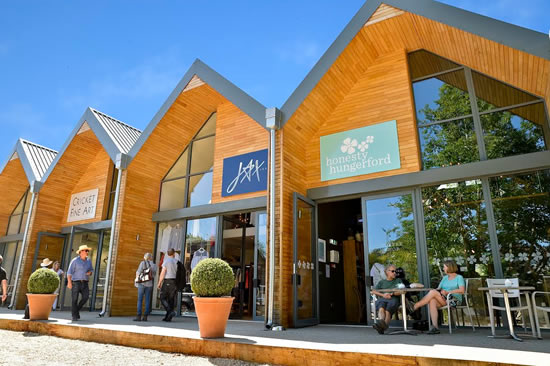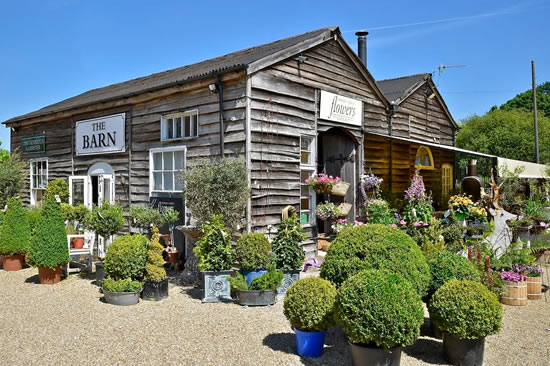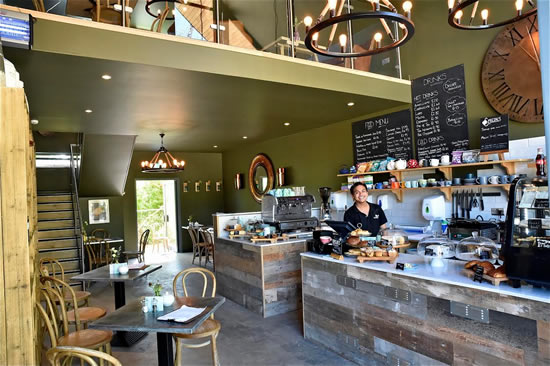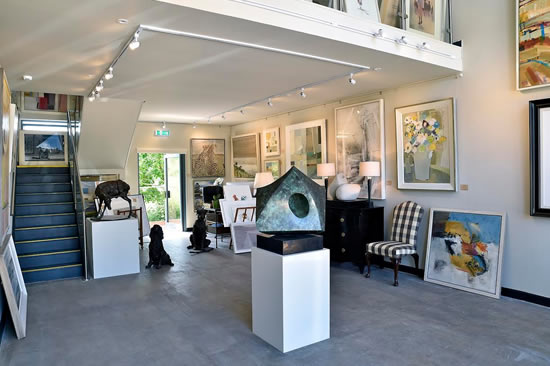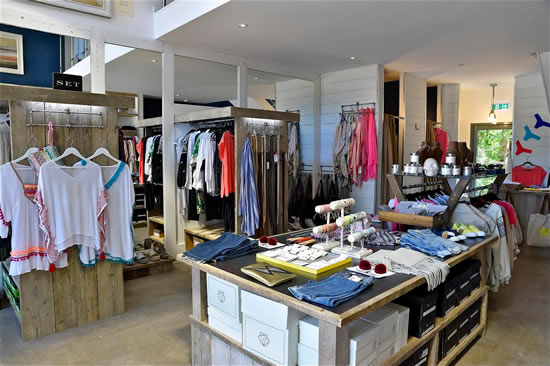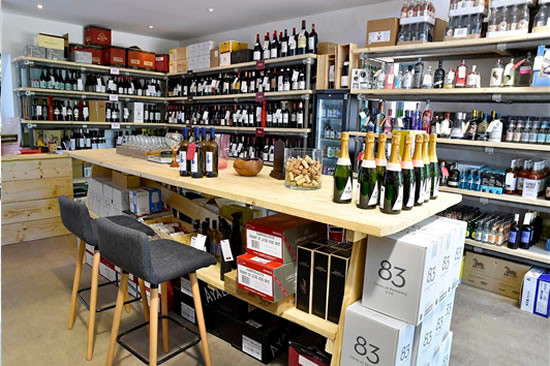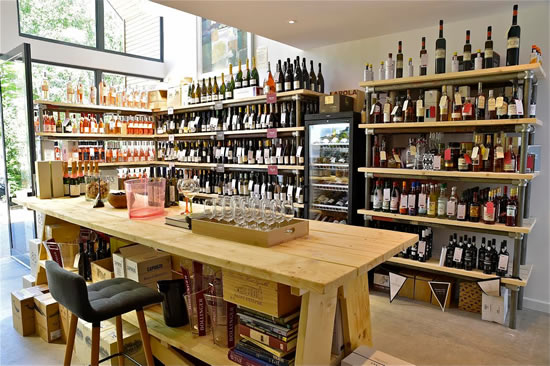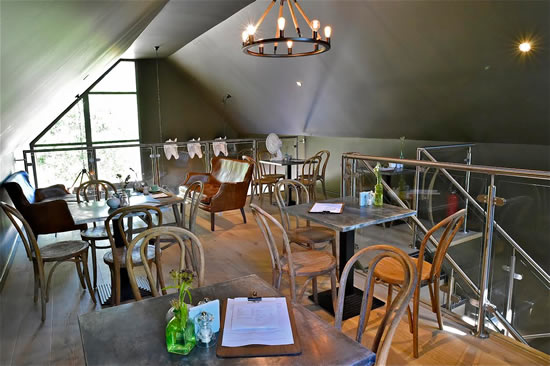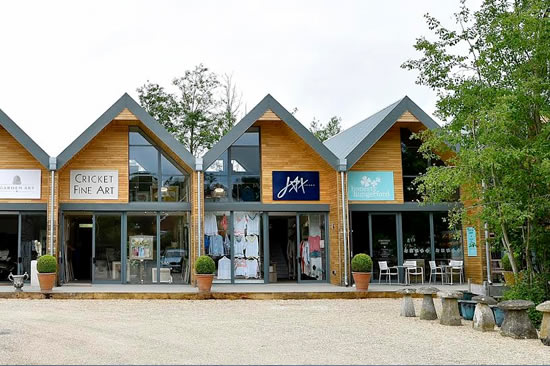 Run by husband and wife team Travers and Katie Nettleton, sthey have now opened their site to other like minded artisan businesses to create a collective group of companies supplying a range of products and services all with the same ethos of high end product quality.
The Barrs Yard Artisans Collective, brings together a number of independent businesses including a deli, wine shop, fashion boutique, gardening clothing brand and art gallery which all now reside alongside Garden Art Plus's own shop and sales yard creating a unique shopping and lifestyle destination just an hour away from London.
Travers Nettleton: "The concept behind The Barrs Yard Artisans Collective was to establish on one easily accessible site a collection of likeminded people who believe in producing the highest quality products and services and who collectively can benefit from each other and appeal to a wide variety of visitors to the yard."
Already proving to be a huge attraction for, both local and visitors from further afield, the collective businesses run a varied number of events each month ranging from wine tastings and cookery demonstrations through to art exhibitions and special sales evenings.
---

Wendy Lewis Flowers and Marmalade are enjoying their new enlarged sales areas; Barnaby has some more new wines and beers to cheer you up at Grapesmith; there's new spring fashion to make you feel good at Jax Jeans; some vibrant new works by an array of artists at Cricket Fine Art; a range of fantastic copper containers once used to make chocolate in at Garden Art and delicious hot drinks and food from Honesty.
WENDY LEWIS FLOWERS
Easter and the arrival of spring is always a busy time for Wendy Lewis and her team and even more so this year with a much larger space to display her wares! Some beautiful early spring flowers including Tulips, and Anemones and colourful shrubs are now in stock as well as a wide range of vases and container ideas.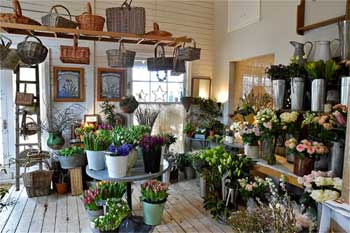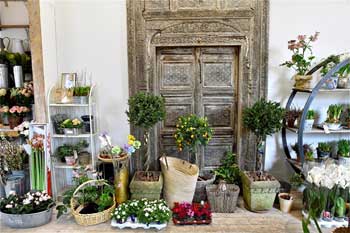 MARMALADE
Marmalade specialises in reclaimed furniture and home accessories stocking carefully selected items from shabby chic to gorgeous vintage and use Autentico's range of stunning chalk paints and products to give forgotten furnishings a new lease of life.
Following the recent expansion of their sales area there is now even more space for Ruth and Mark to display their range of furniture, including this beautifully painted mahogany chest in Autentico's Belgian stone.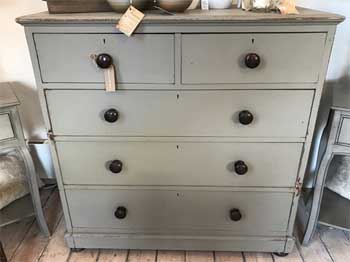 New items are regularly updated on the company's new website - marmaladefurniture.com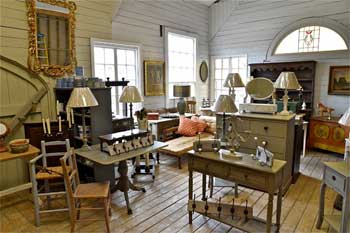 JAX JEANS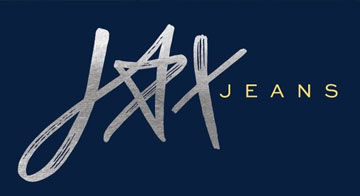 In April JAX Jeans will be launching their new website to make browsing their gorgeous menswear and womenswear ranges even easier and of course enabling them to deliver the perfect product direct to your door or even to a lucky chosen giftee!
                                      
AND ……they will be giving you all the chance to win £500 to spend at JAX Jeans to celebrate - follow Jax on Facebook and/or Instagram to find out more!
When the children have all gone back to school and life is returning to somewhere near normal, the gorgeous Cleverly Wrapped are once again coming to visit Jax on Thursday 26th April to show their stunning Spring/Summer Collection. Harriet has the most beautiful collection of scarves in a riot of rainbow colours to really get Spring/Summer up and running - we've all waited long enough!
HONESTY

Honesty's Bread of the month is Mediterranean loaf - a rye and wholemeal loaf packed with olive and sundried tomatoes. And the April Cake of the month is a delicious Coconut, almond and blueberry creation – both sound very yummy!.
                         
There are also mini simnel cakes, hot cross buns and Easter cookies in the coffee shop and they are open as usual over the Easter weekend – except for Easter Sunday.
CRICKET FINE ART
April is a month of transition. It arrives when the winter ends and spring begins, symbolising a period of rebirth. To capture this spirit, Cricket Fine Art have had a complete rehanging in the gallery of artists.
An exciting time at Cricket Fine Art to study new painters and new works which Leslie has gathered throughout the winter.
For further information on all the the following and more……………….
Email: info@cricketfinearthungerford.co.uk
Telephone: 01488 641351
Out of Hours: 07778 568367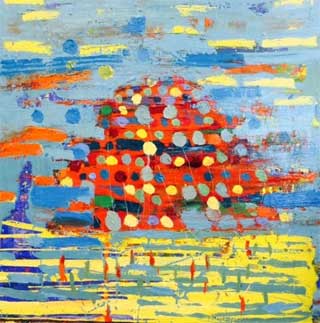 Paul Wadsworth - Kite Flyers - Oil on Canvas - 126 x 126 cms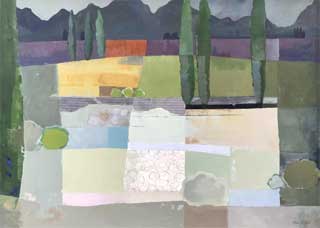 Angela Wilson - Provence - Oil on Canvas - 91 x 121 cms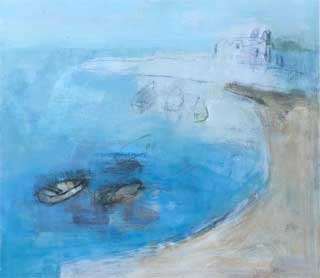 Kathy Montgomery - Mykonos III - Oil on Canvas -80 x 90 cms
GARDEN ART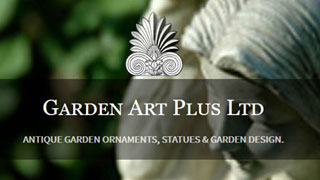 As always, a busy month ahead for Garden Art especially with the Chelsea Flower Show now fast approaching and, Travers, has been busy sourcing items in readiness including indulging in one of his favourite pastimes – chocolate! The result of this extensive research is these fantastic containers once used to make the chocolate in and now being got ready to act as planters for either small trees or shrubs. There are 18 available in a range of sizes in either copper or stainless steel.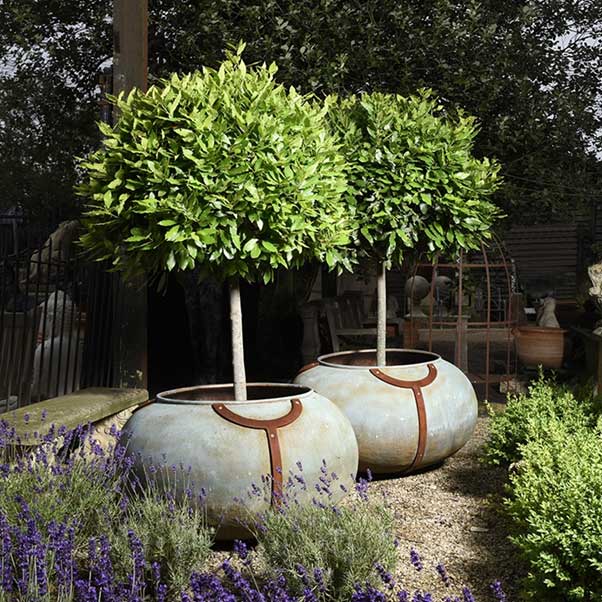 GRAPESMITH

AN "EGGCELLENT" WINE FOR EASTER!

Your Easter Egg wine………… made in concrete eggs, a new and very trendy way of making wine.

Looking a bit like a diving bell, the eggs are replacing steel tanks and even wood for the vinification process. The egg shape means the wine moves during fermenting, creating some amazing results. This wine is from Argentina but uses the classic Loire Cabernet Franc grape variety. Really deep and earthy it will be cracking with your Easter lamb!

And something to look forward to…………..a tasting of Rose wines – Provence and Beyond will take place at Grapesmith on April 26th. We all love Provence Rose, but severe frosts in 2017 mean that prices in the higher areas of the region have really shot up. So, this tasting will concentrate on some great pink wines from the rest of the world – from Italy to Tasmania and back home to England there really is a Rose for every occasion. Come and try some inventive food pairings and take off your Provence coloured specs because nothing says "spring" like a glass of Rose on a sunny afternoon!
Contact Barnaby for more information: barnaby@grapesmith.co.uk or phone him on: 01488 680933.      
To receive information on these and future events at Barrs Yard join our mailing list
Barrs Yard is open from 9am to 5pm, Monday to Saturday, and 10am – 4pm on Sunday.