Barrs Yard
Barrs Yard, Bath Road, Hungerford has, for the past 12 years, been the home of Garden Art Plus Ltd, one of the country's leading suppliers of antique and contemporary garden items.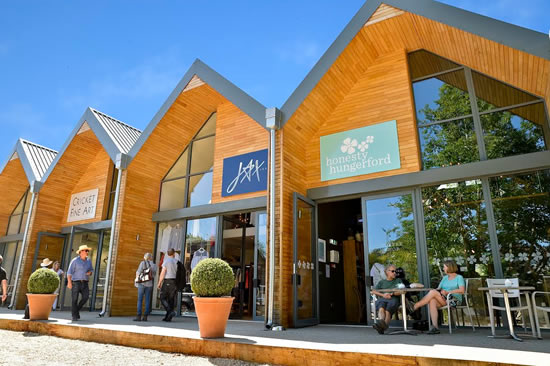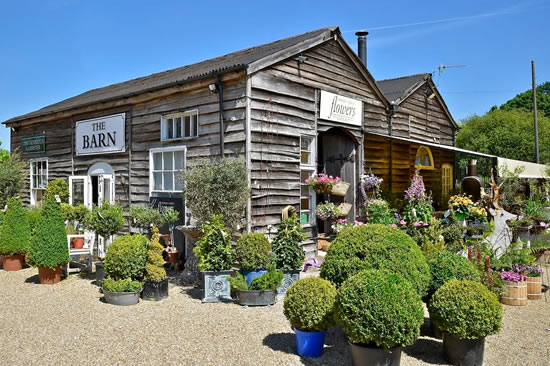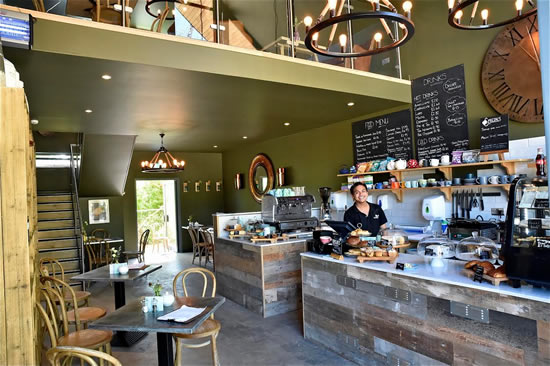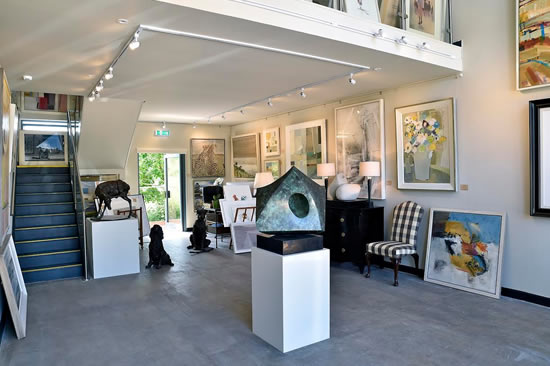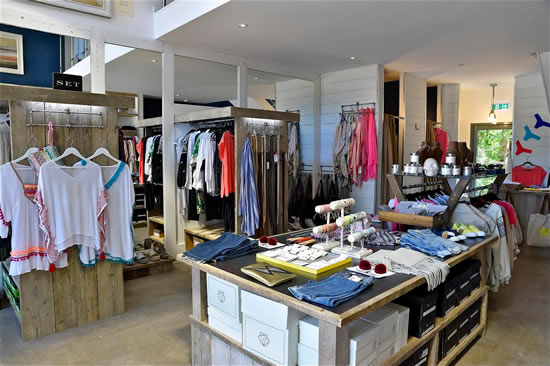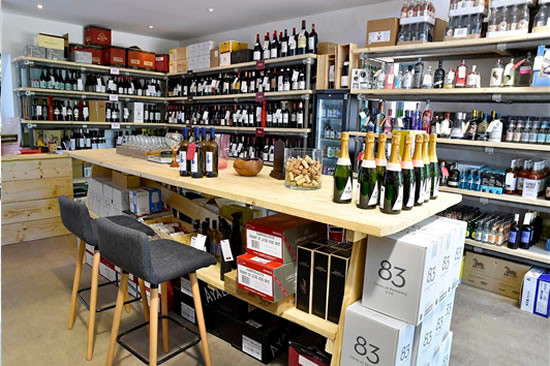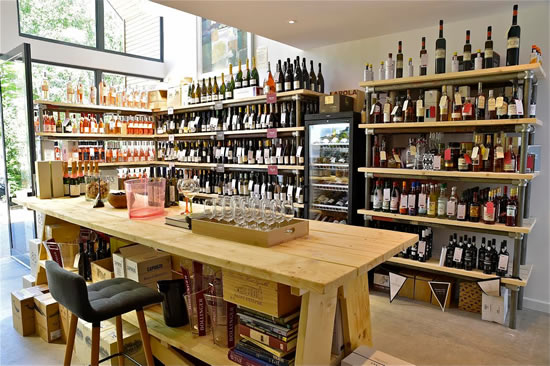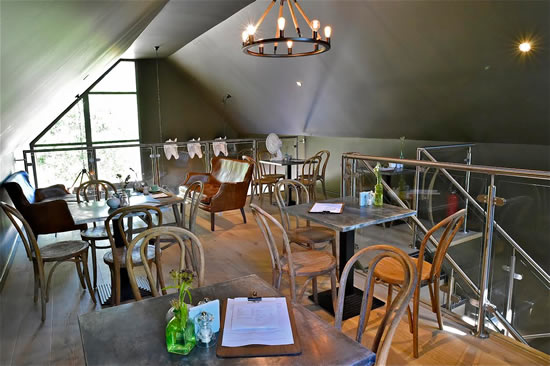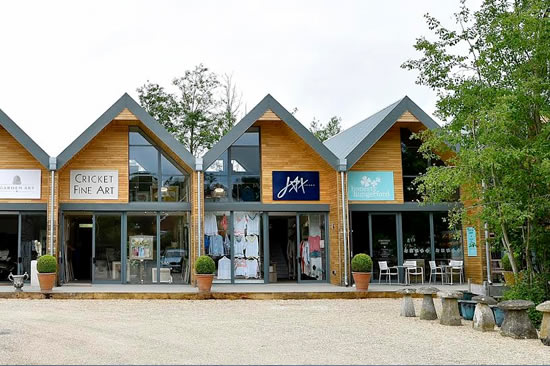 Run by husband and wife team Travers and Katie Nettleton, sthey have now opened their site to other like minded artisan businesses to create a collective group of companies supplying a range of products and services all with the same ethos of high end product quality.
The Barrs Yard Artisans Collective, brings together a number of independent businesses including a deli, wine shop, fashion boutique, gardening clothing brand and art gallery which all now reside alongside Garden Art Plus's own shop and sales yard creating a unique shopping and lifestyle destination just an hour away from London.
Travers Nettleton: "The concept behind The Barrs Yard Artisans Collective was to establish on one easily accessible site a collection of likeminded people who believe in producing the highest quality products and services and who collectively can benefit from each other and appeal to a wide variety of visitors to the yard."
Already proving to be a huge attraction for, both local and visitors from further afield, the collective businesses run a varied number of events each month ranging from wine tastings and cookery demonstrations through to art exhibitions and special sales evenings.
---

With January out of the way here at Barrs Yard we've been busy getting ready for the spring -the sales are done and dusted and everyone has new stock and some exciting plans for the months ahead.
Renovation work will start soon at The Barn with both Wendy's Flowers and Marmalade expanding their sales areas. Work starts after Valentines Day and is scheduled to be completed by the first week of March.
Wendy Lewis Flowers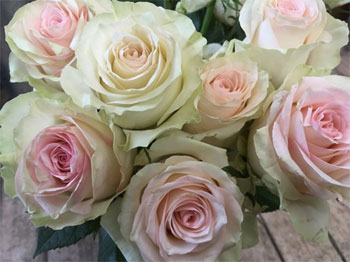 Talking of Valentine's Day……………………. Wendy Lewis Flowers are going to be very busy making lots of Beautiful bouquets using Roses and Mixed Seasonal Blooms.
Pre-ordering is strongly recommended by calling Wendy on 07825 795 340, email wendy@wendylewisflowers.com or call in to The Barn at Barr's Yard.
The shop will be opening late on Monday 12, Tuesday 13 and Wednesday 14 February until 6.30pm.
Local delivery is available.
JAX Jeans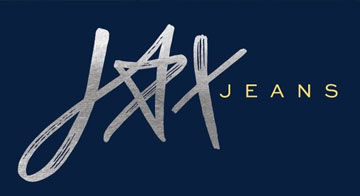 February is a fun month for JAX Jeans, the SALE is coming to its end, the New Season will be well and truly flying in and we will be revving up for Valentine's Day with romantic LOVE related gifts!
We will also be welcoming the jean queen DONNA IDA back for another Jeans Clinic to help everyone find their perfect denim fit and their funky outfits for Spring!
So, do pop in Monday to Saturday 10am-530pm - there's lots to see for both men and women.
Cricket Fine Art

February sees several new artists and works of art arriving at the Barrs Yard Gallery including works from Valeriy Gridnev, Karl Martens and Lottie Cole


Valeriy Gridnev.
Nude - Charcoal on Paper - 60 x 98 cms
Price £ 6,950


Karl Martens.
Snowy Owl - Watercolour - 154 x 103 cms
Price: £ 6,500


Lottie Cole.
Interior with Christopher Wood and Orange Chair - Watercolour - 36 x 26 cms
Price : £ 950
Grapesmith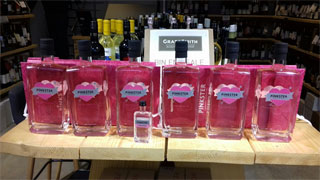 Lots of Valentines treats at Grapesmith this month including their ever-popular house champagne Ayala - at a lovely price of only £24 and "Let the love be Gin" – Pinkster a craft gin Infused with raspberries sounds right up St Valentine's street.
Over the past few weeks Barnaby has been attending a lot of tastings in London and has returned with some exciting new wines and spirits as well as adding to Grapesmith's overall range which now includes all you need for the cocktail cabinet - from Vermouths through to bitters and mixers. Look out too for their fantastic new Virgin Olive oil from Mallorca, Apple Cider vinegar for those who want something a little healthier and a fantastic range of craft beers from The Three Dragons Inn at Edington, Wiltshire. There's lots of good reasons to pop into Grapesmith this month
Garden Art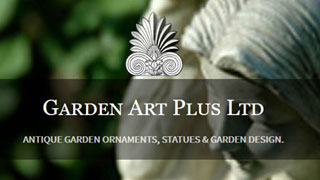 Garden Art has been busy stocking up in readiness for spring with some great new arrivals into Barrs Yard including hundreds of handmade Cretan terracotta pots in a variety of shapes and sizes, teak garden furniture including loungers, tables and chairs and, as always, a wide selection of antique garden items- including this beautiful original English Lead cistern dated 1766, with armorial crest and initials M.I.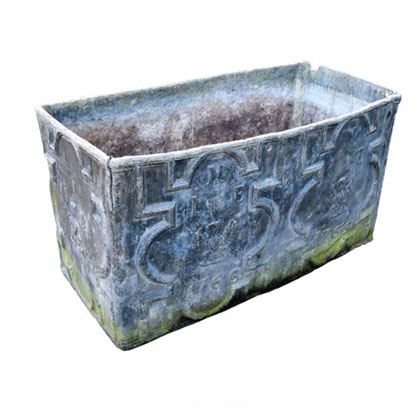 Marmalade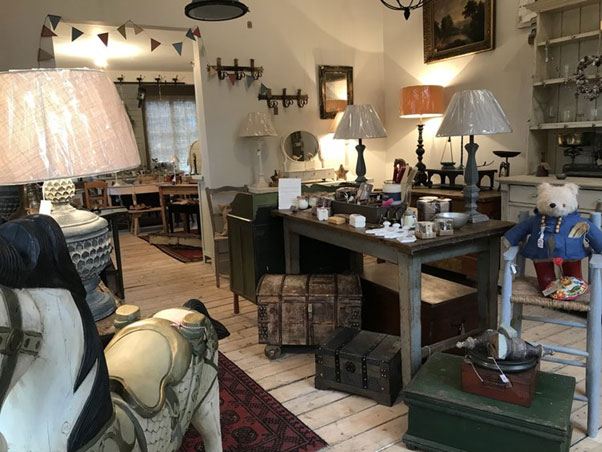 Following on from a hugely successful sale in January Ruth and Mark at Marmalade have been organising  lots of new stock which is on the way up to Hungerford – Ruth in particular has been very busy in her Salisbury workshop with the fabulous Autentico paints!
With building work due to start in The Barn in mid - February there will be even more space to display their range of antique and hand painted furniture which can all be seen here on the Barrs Yard site or the company's new website - marmaladefurniture.com
Honesty

A busy month coming up at the Honesty café – on Tuesday 13th February – they will be celebrating Shrove Tuesday/Pancake Day after-school from 2pm - 3.30pm. Two pancakes with a choice of toppings for £2.50 or a pancake with babychino or children's hot chocolate for £4.
Saturday 24th sees the start of Real Bread Week when the café will be promoting their range of Honesty breads- all made in their bakery using local, organic flour. All varieties only use the four main ingredients of flour, water, yeast and salt - they contain no additives, preservatives or improvers. They will also be teaming up with their local flour supplier, Doves Farm of Hungerford, and giving away one of their Ancient Grain hampers worth £50!
"Experiment with our entire range of ancient grain flours and discover how to bake loaves like those our ancestors would have enjoyed." - Ways to win the hamper will appear on this site in due course.
Bread of the Month for February will be a new bread from us, the seeded bloomer - a soft, white and wholemeal bread packed with seeds.The cake of the month is a chocolate banana - yum!
To receive information on these and future events at Barrs Yard join our mailing list
Barrs Yard is open from 9am to 5pm, Monday to Saturday, and 10am – 4pm on Sunday.