Barrs Yard
Barrs Yard is open 7 days a week, Mon- Sat 9-5pm.  Sunday opening 10-4pm.
Barrs Yard, Bath Road, Hungerford has, for the past 12 years, been the home of Garden Art Plus Ltd, one of the country's leading suppliers of antique and contemporary garden items.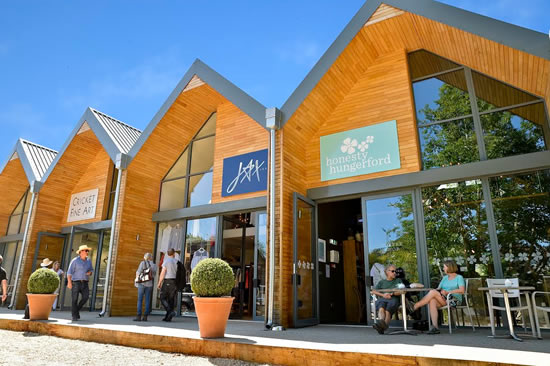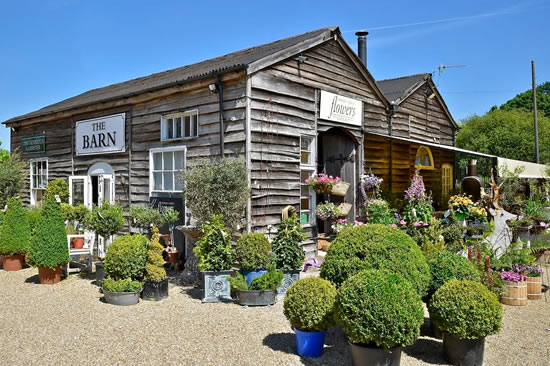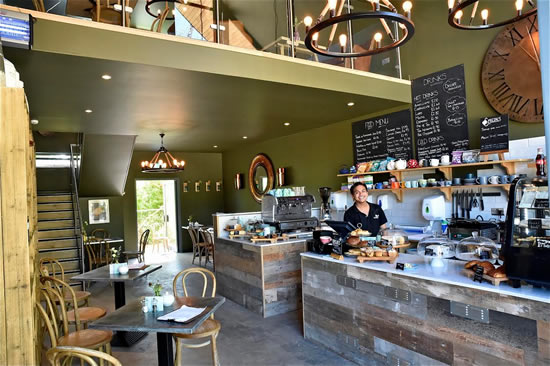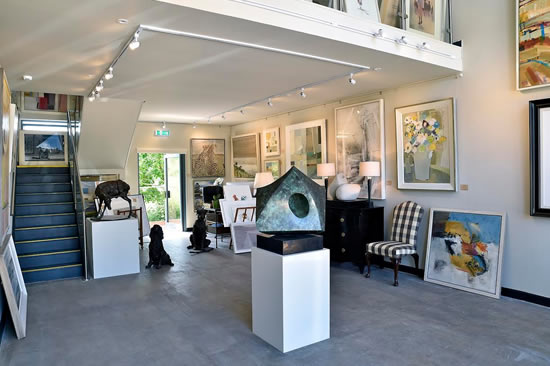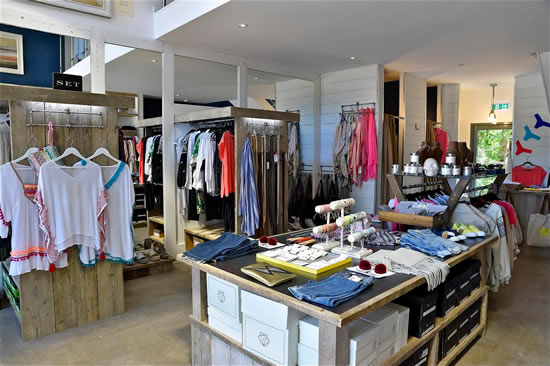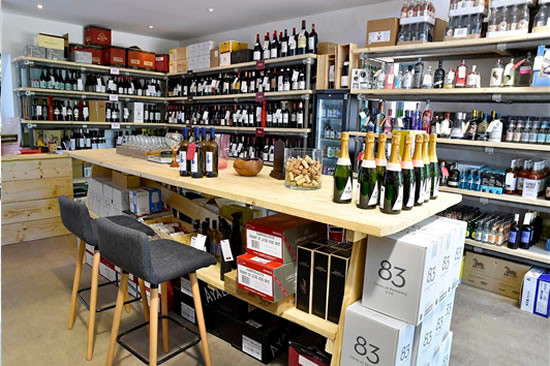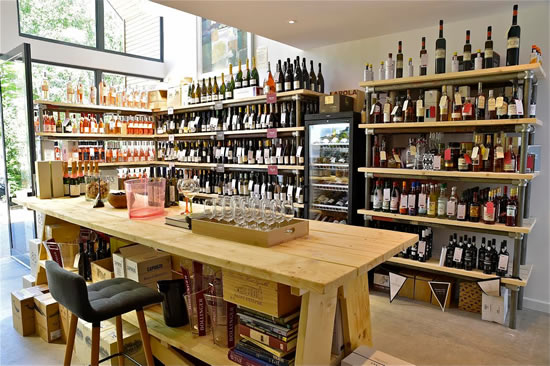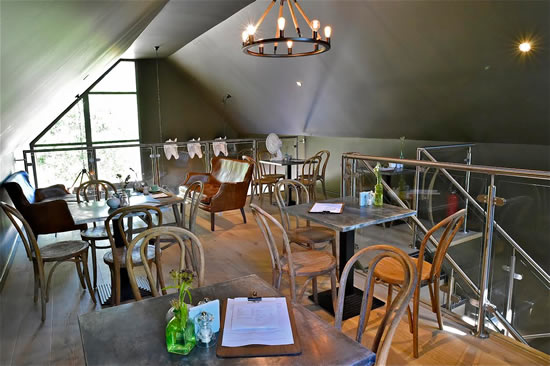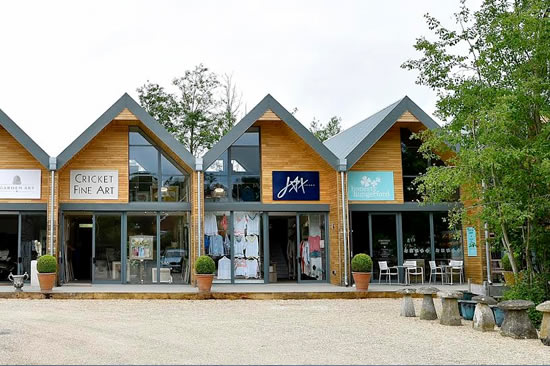 Run by husband and wife team Travers and Katie Nettleton, sthey have now opened their site to other like minded artisan businesses to create a collective group of companies supplying a range of products and services all with the same ethos of high end product quality.
The Barrs Yard Artisans Collective, brings together a number of independent businesses including a deli, wine shop, fashion boutique, gardening clothing brand and art gallery which all now reside alongside Garden Art Plus's own shop and sales yard creating a unique shopping and lifestyle destination just an hour away from London.
Travers Nettleton: "The concept behind The Barrs Yard Artisans Collective was to establish on one easily accessible site a collection of likeminded people who believe in producing the highest quality products and services and who collectively can benefit from each other and appeal to a wide variety of visitors to the yard."
Already proving to be a huge attraction for, both local and visitors from further afield, the collective businesses run a varied number of events each month ranging from wine tastings and cookery demonstrations through to art exhibitions and special sales evenings.
---

The sunshine and warm weather of the past few weeks has meant that here in The Yard we have all been extra busy. It was also a great month to celebrate our first birthday in - so a big thank you to all of you who joined us on the 11th to mark the day!
June is also looking to be another exciting month with lots of new stock arriving at Garden Art following their success at the Chelsea Flower Show, some great new summer wines at Grapesmith, wonderful plants at Wendy's Flowers, fabulous fashion items at Jax, Abstract Art at Cricket Fine Art, furniture at Marmalade and of course cakes, coffees and more at Honesty...
WENDY LEWIS FLOWERS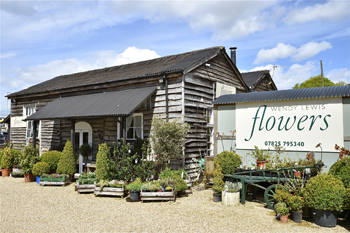 These beautiful carved doors in the flower shop make a stunning backdrop to display plants.
Citrus trees are at their best in June - perfect for a conservatory or sheltered terrace.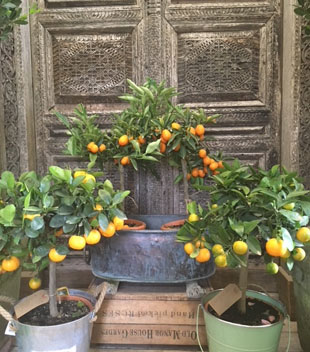 MARMALADE

Autentico's full range of paints, for both furniture and home decoration, are now available to purchase from the Barrs Yard outlet. These really are wonderful – lots of vibrant colour and……… great value compared to other Artisan paints.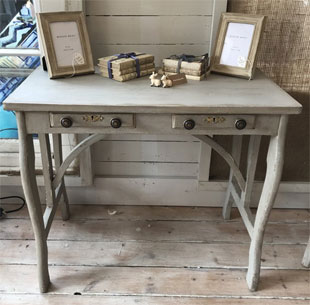 New items are regularly updated on the company's new website – www.marmaladefurniture.com  which this month includes this delightful small desk. Painted in Autentico Gray it measures 81cms x 43.cms x 67cms. Only £199.00.
CRICKET FINE ART
'Abstract Art is art that does not attempt to represent an accurate depiction of a visual reality but instead uses shape, colours, forms and gestural marks to achieve its effect'. (Tate)
This month Cricket Fine Art have a wonderful evening lined up on 'Abstract Art within the world of interiors'. We have put together a fabulous panel of experts, Leslie Pratt (Gallery Owner), Chloe Lamb (Artist), Jo Mann (Lighting expert) and Libby Blakey (Interior Designer) to help enlighten our audience on how we can include abstract art with in our homes.
Please get in touch with the gallery if you would like to attend.
| | |
| --- | --- |
| An exhibition by Paul Wadsworth – "Songs from the Sea" will be running from our London gallery from the 5th – 16th of June. We would be delighted to see you there at 2 Park Walk, London SW10 0AD. | Chloe Lamb - Turquoise and Pink - Oil on Canvas- 152.4 X 152.4 CMS |
Lastly, thank you to everyone who came and celebrated our 1st anniversary here at Barr's Yard, it was certainly a jolly evening and lovely to see you all.
For further information on all the the following and more……………….
Email: info@cricketfinearthungerford.co.uk
Telephone: 01488 641351
Out of Hours: 07778 568367
JAX JEANS
For those of you that missed it, it has been an eventful moth at JAX Jeans, with the incredibly talented Rae Feather popping up and bringing her stunning collection of beachwear, bags and slides with her, to fulfil all your summer needs. But don't worry if you missed it as her goodies will be with us until mid-June.
| | |
| --- | --- |
| The gorgeous Pepper and Ink will be popping up at JAX Jeans on 7th June with their stylish collection of homeware, from beautiful tea light holders to ultra cool ikat cushions, sisters Caroline and Tors, have got your interior needs covered! | JAX Jeans are also now stocking some of the fabulous bags and baskets from Giftpop! Something that we know that you will be tremendously excited about!! |
For more information about upcoming events and pop ups please visit their events page https://jaxjeans.co.uk/events
GRAPESMITH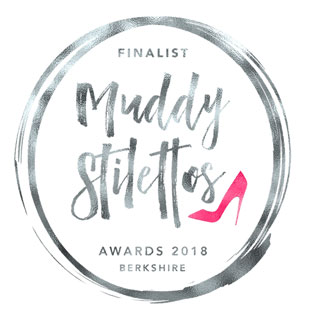 It's always nice to get the first prize!
The Muddy Stilettos Awards 2018 have been announced and Grapesmith has been voted The Best Wine Shop in Berkshire!  Local followers of this Urban Guide to the Countryside blog/website voted overwhelmingly for Barnaby – whether or not he has to wear muddy stilettos now is all together another question!
Here's a quick reminder of why Grapesmith win awards:
Independent and local – they know their customers and what they like; Delicious wines at palatable prices – whatever the occasion, all organised in three simple sections
QUAFF – Everyday kitchen supper wines, brilliant to drink but outstanding value – everything under a tenner.
SAVOUR – Rather special wines, perfect for dinner parties or just treat yourself – everything between £10 and £20.
CELLAR -  wines to keep, to gift, to invest in – everything over £20.
Plus……the finest spirits, beers and mixers!
And talking of spirits - thanks to all of you who braved the rain storms and joined us at our Gin Tasting last week…………….we have a great range of craft Gins from some of the country's finest producers here are just a few of the bottles sampled on the night.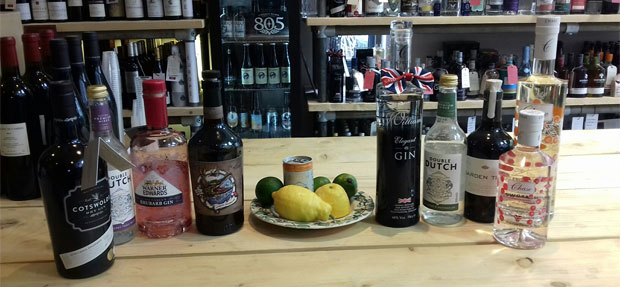 Contact Barnaby for more information:
barnaby@grapesmith.co.uk
or phone him on: 01488 680933
GARDEN ART
Four Gold Stars at Chelsea!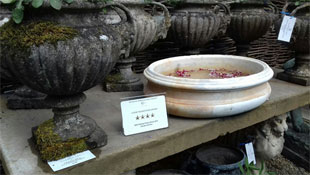 It's always good to improve and at this year's Chelsea Flower Show we managed one more star than last time round – must be somewhere near top of the class now?!
Thanks to all of you who popped along to see us. We are now extra busy with deliveries from the show and restocking ready for June – lots of great things coming in!
HONESTY

Lots of celebratory days coming up in June at Honesty…………
Thursday 14th - don't miss this one -  it's Cupcake Day! Followed by Father's Day on the 17th with a special offer of a free cup of tea for Dad when you bring him into the café and then round off the month with National Cream Tea Day on the 29th.
And if that's not enough Cake of the Month for June is a Strawberry Bakewell Tart……yum, yum!
DO YOU WANT TO KEEP RECEIVING NEWS FROM BARRS YARD?
These newsletters are our way of keeping you up-to-date with new items arriving into the yard and any special offers we may have.
The EU have decided that you now have to confirm that you would like to receive them. So, if you don't want to stay in touch then please click the unsubscribe button below.
To receive information on these and future events at Barrs Yard join our mailing list
Barrs Yard is open from 9am to 5pm, Monday to Saturday, and 10am – 4pm on Sunday.
Contact Us
Barrs Yard
Barrs Yard, Bath Road, Hungerford, Berkshire, RG17 0HE
Email : info@barrsyard.co.uk